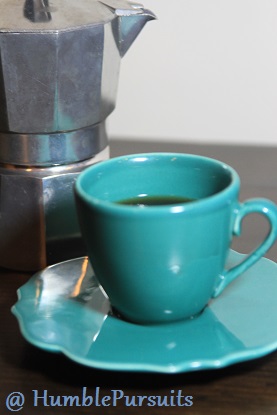 Just wanted to stop in on this rainy day and let you all know how much I am enjoying my new espresso cup this morning 🙂
I only know two people who would sit down and have a cup of espresso with me (it's not for the faint of heart, and stomach, especially when I attempt to make it), so I only bought two… but I just love them!
Did everyone finish cleaning out their fridges?  This weeks goal is to accomplish a few items out of your sewing pile.  Whether it be hemming that pair of pants or maybe just finishing that one project you may have started over a year ago but haven't gotten back around to yet.
What will your sewing/mending project be?