The City Hall Christmas market was right down the street from our hotel, and was where we seemed to end up at the end of each day, getting some mulled wine or pastries before heading in for the night. The market was a fairly large one, and packed with people.  I also feel like this one had a substantial amount of food vendors, which is always my favorite.  Another smaller christmas market was set up outside of Schonbrunn Palace.  It was a great place to stop eat, and warm up with a mulled wine after exploring the gardens.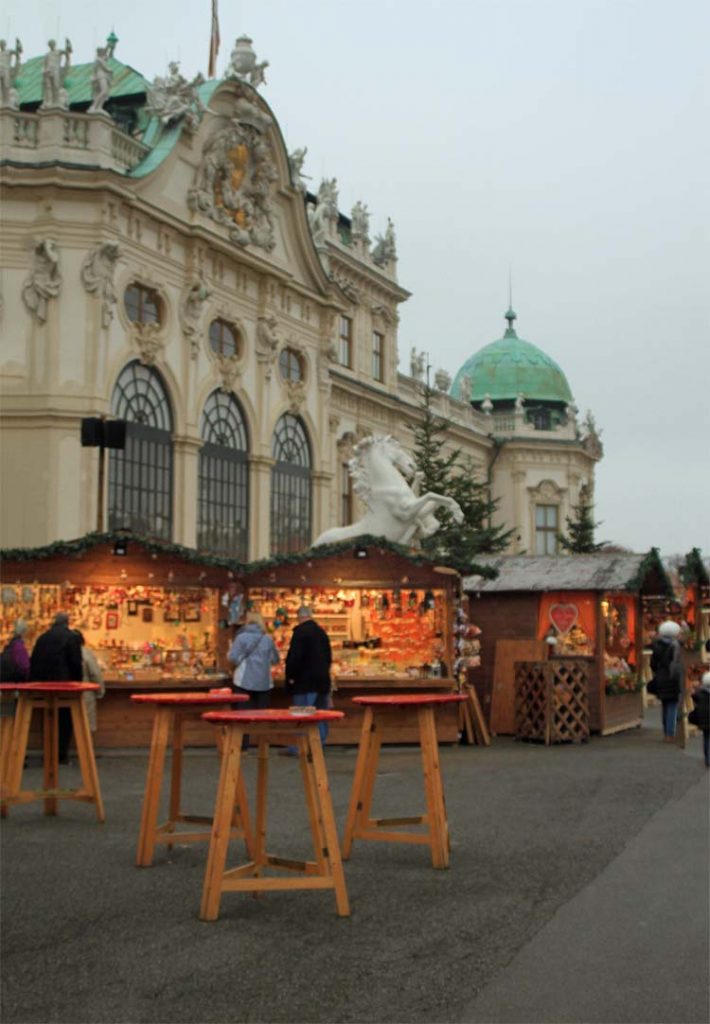 The great thing about traveling in the wintertime is that crowds tend to be much smaller. A not so great thing is that it's cold, which I can get past.  What is sad is that all these beautiful gardens are barren.  Still, there is a certain beauty in the fallen leaves, bare trees, and people bundled up on park benches, watching the world walk by.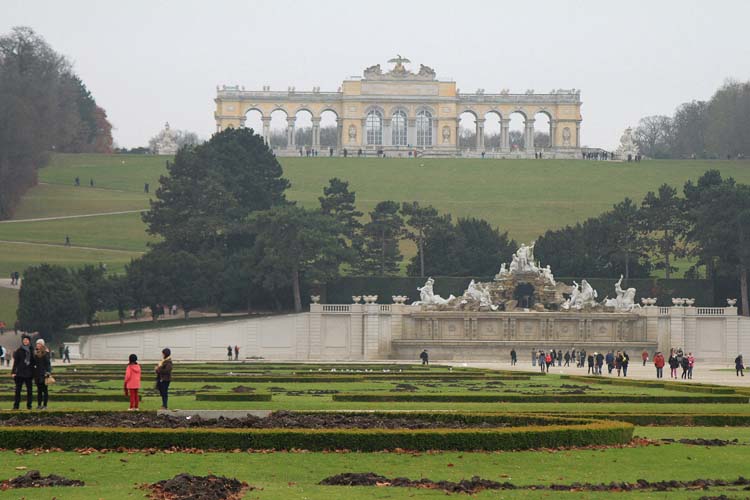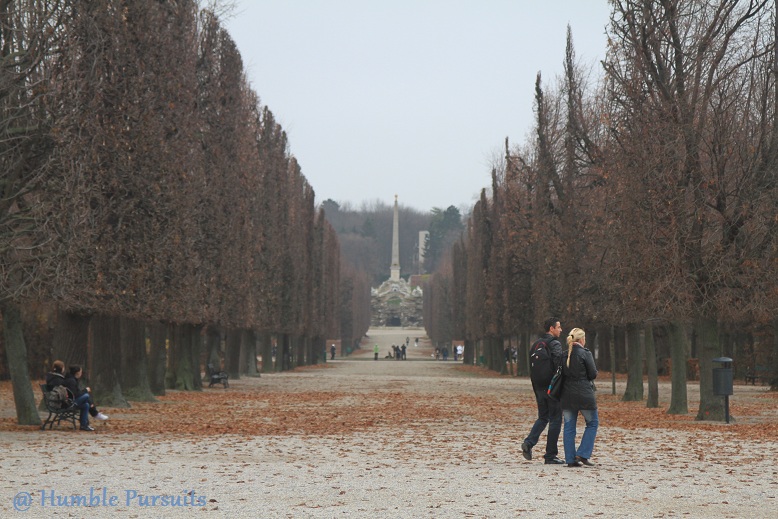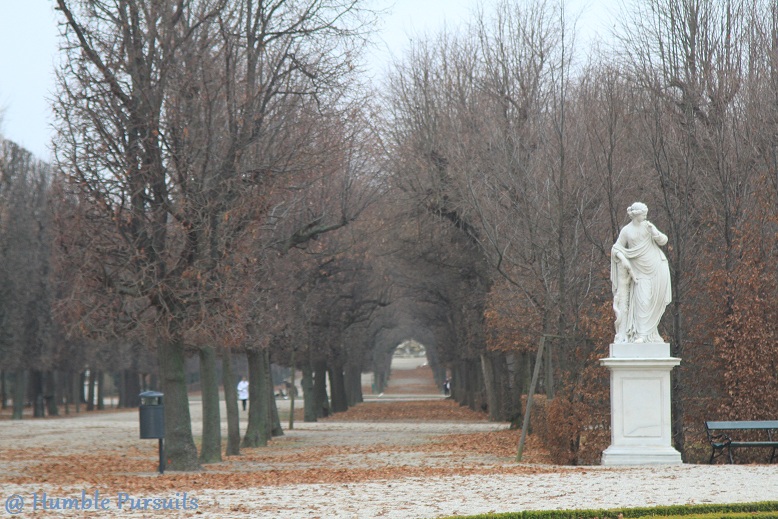 The center of Vienna is decorated with lights above, and if it had been snowing, I may have just had to get my tourist on and take a horse drawn carriage!  Because come on!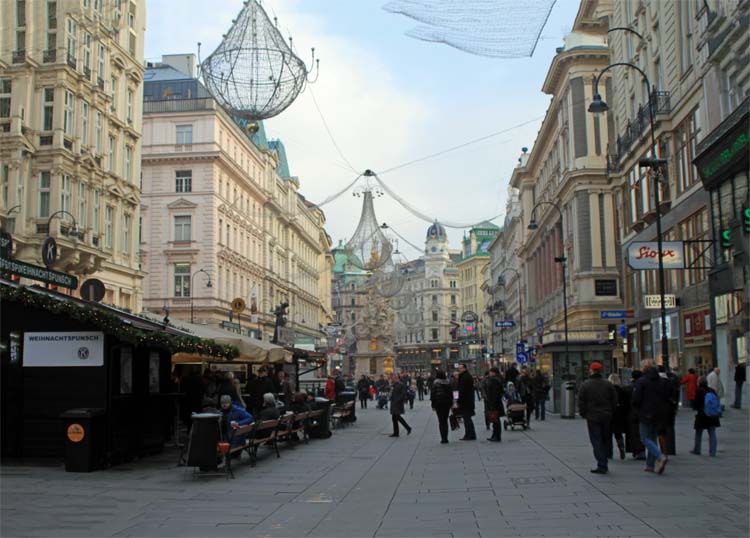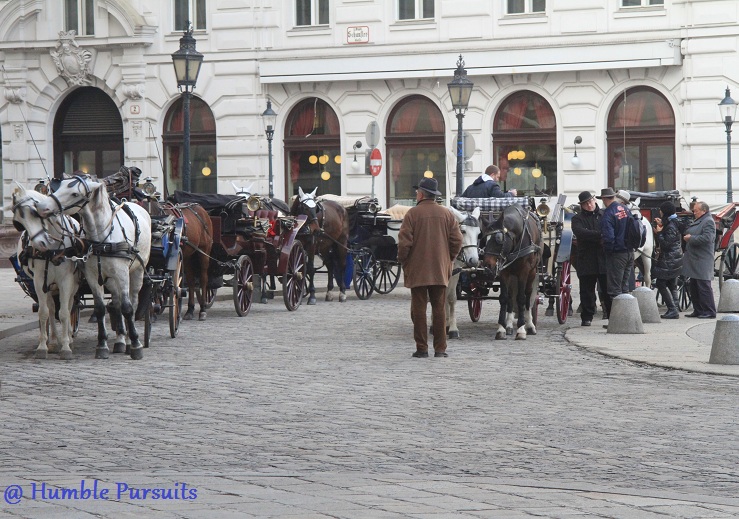 For an indoor, out of the cold weather thing to do, check out the Vienna Opera House.  It is beautiful in there! (Guy's, I need a thesaurus.) We had never been to an Opera before, but being in Vienna we had to go.  I was so glad to have the experience,  especially since we showed up an hour before the Opera started and got in the line for standing tickets, so tickets were only 4 euro each!  Amazing!
TIP: If you don't mind standing, get in line early to score insanely cheap opera tickets!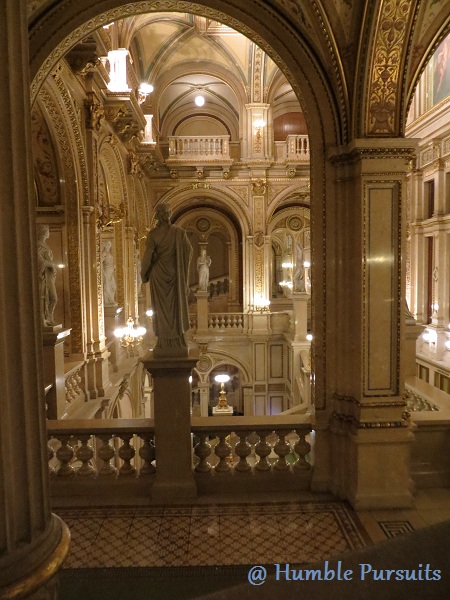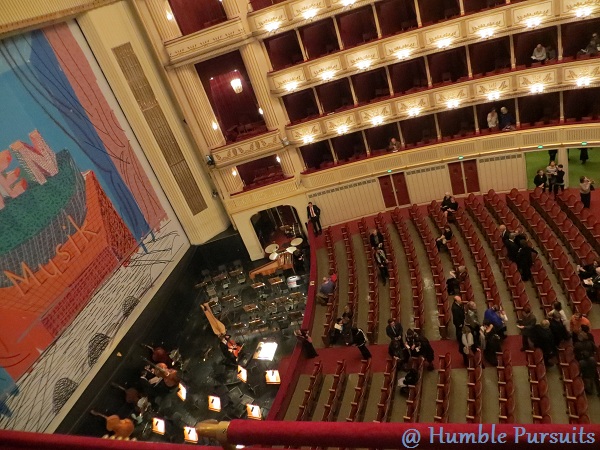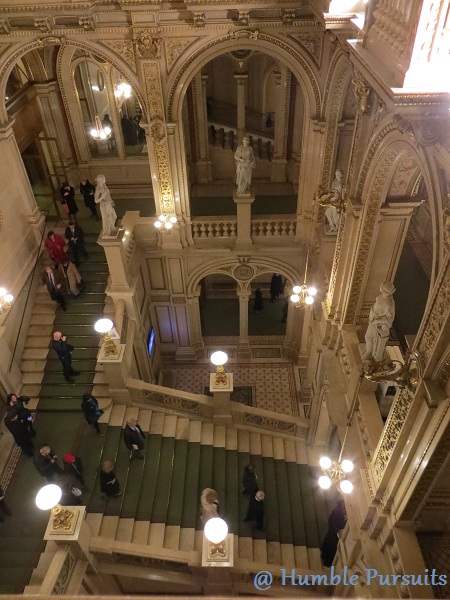 I would also like to point out, if here in the summer, and you decide to do a bike rental, their bikes lanes are wonderfully wide! It is also separated by the tram from the car lanes. So nice! Come on America!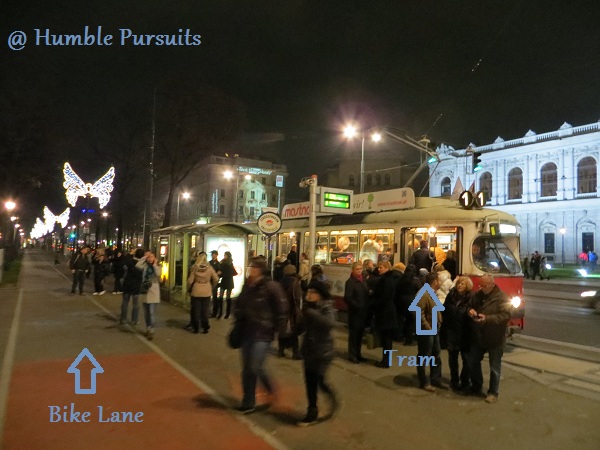 Another warm place to check out is the State Hall of the Austrian National Library.
What's your favorite spot in Vienna? Let me know in comments!