Assateague Island National Seashore is, as of yet, my favorite beach in Maryland. I am used to beaches being just the beach and nature. There are two camps, those who want the boardwalk, restaurants, and entertainment, and those who think the beach and nature are the entertainment.  The boardwalk is a great day out, but when I think of a true beach day, I think of the latter. Not to say there's nothing to do in Assateague, quite the contrary.
Things to Do:
Assateague Island National Seashore is known for their wild ponies, made famous by the book Misty of Chincoteague. Chincoteague is the Virginia side of Assateague Island. Assateague is full of outdoor activities and possibilities. There are hiking trails throughout park. The hikes are a nice way to experience the grassland and forest areas of the park, but I think the main reason why everyone is hiking on the trails (and why we were as well) is to get a glimpse of the famous ponies!  Most everyone you pass asks, "See any good wildlife?" I felt like this was code for ponies. One of the trails we hiked explained how the Island actually became a National Park and not a resort town.  It was all thanks to a hurricane destroying the properties that had already been build; the cool thing is you can still walk on the parts of the main road that existed back then.
In addition to hiking and of course the beach, there is a rental store on the island called Assateague outfitters.  There you can rent bikes, canoes, stand up paddleboards, kayaks (single or double), and clam rakes!  1960's clambake anyone? There is a bike path that follows the roads within the park and would be a great option for getting around if you're camping in the park.
We decided to rent a tandem kayak (ya know, for practice in case we're ever on the amazing race) and paddle around the bay. This was my first experience with a sit on top kayak instead of a regular sit in kayak, but it didn't take long to become acquainted.  The good thing is that the bay side doesn't really reach more than three feet in depth in most areas, so if you fall in it's easy just to stand up, and get back on. It's also nice that Assateague outfitters provides a dry bag free of charge. If going, I would definitely put this on the to do list!
*Side Note: In July the Chincoteague Island, Virginia side has a pony swim, where the horses are rounded up and some are auctioned off. For more information on the festivities and pony swim, click here.
Amenities
The Assateague Island National Park visitor center is not on the Island, but before just before you cross over the bridge. It has bathroom facilities, as well as nice views, loads of information, and a stamp incase you'd like to stamp your passport. Assateague Island has bathrooms, changing areas, and outdoor showers to rinse the sand of before leaving. All of their facilities were clean and well kept. They also have a convenience shop, which carries things like ice cream, snacks, souvenirs, and beach items. I ended up buying a boogie board to use for the day, because…. well, my inner child couldn't help herself, lol.  If looking for a more substantial meal, I suggest packing a cooler, or heading to downtown Berlin after leaving the beach.  It's an adorable town and a great place to grab a bite.  Infact, if you're making a weekend of it, it would be great to stay in Berlin, and go to Assateague one day, Ocean City the next.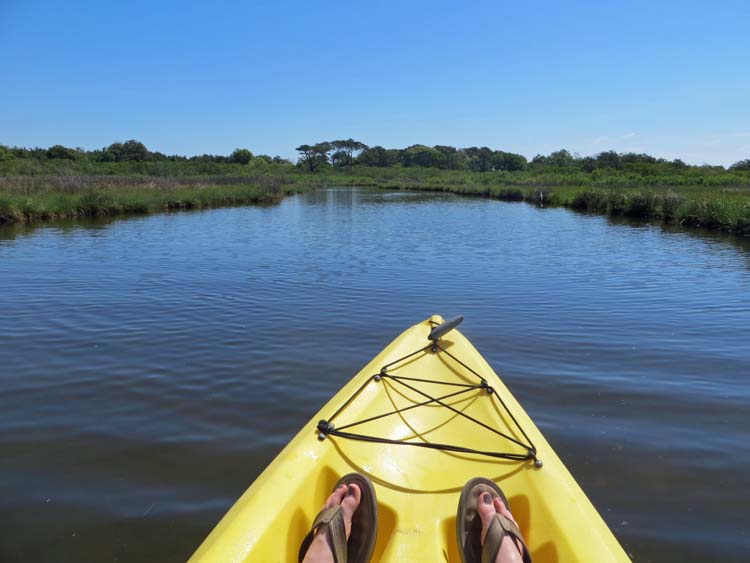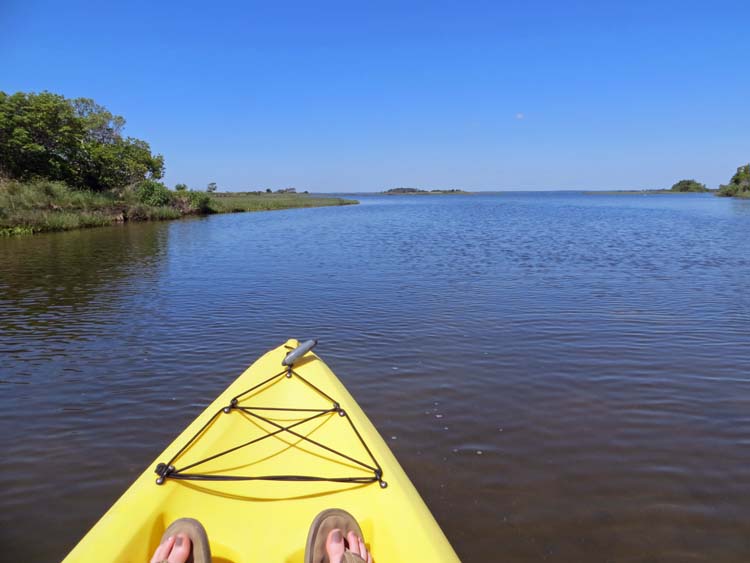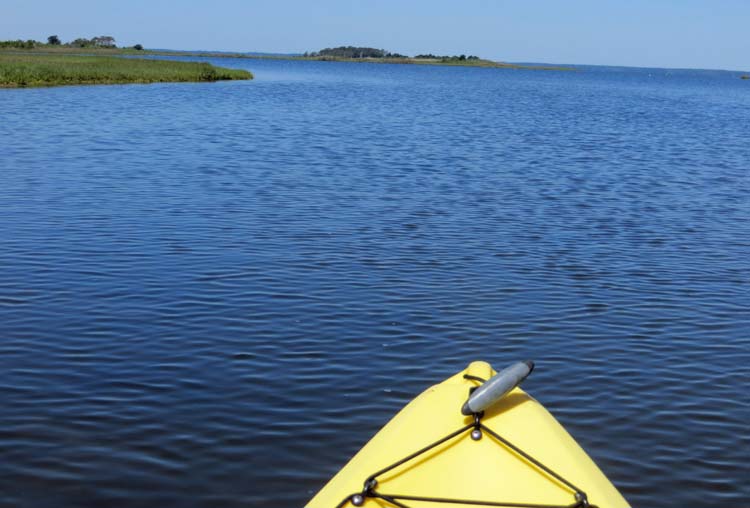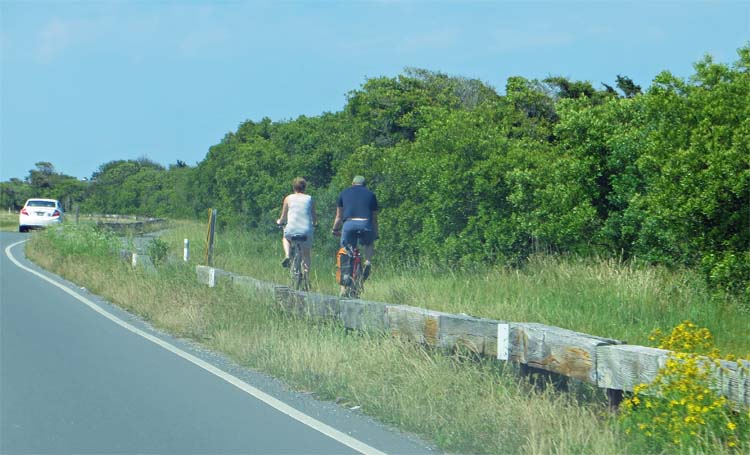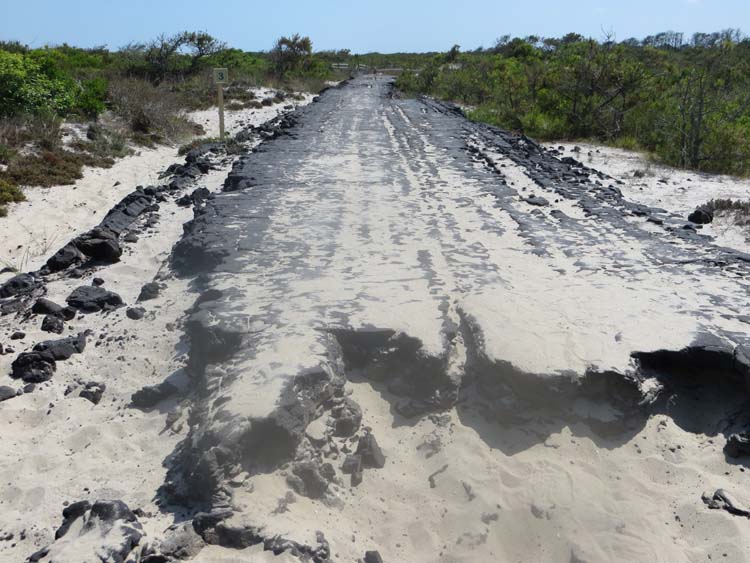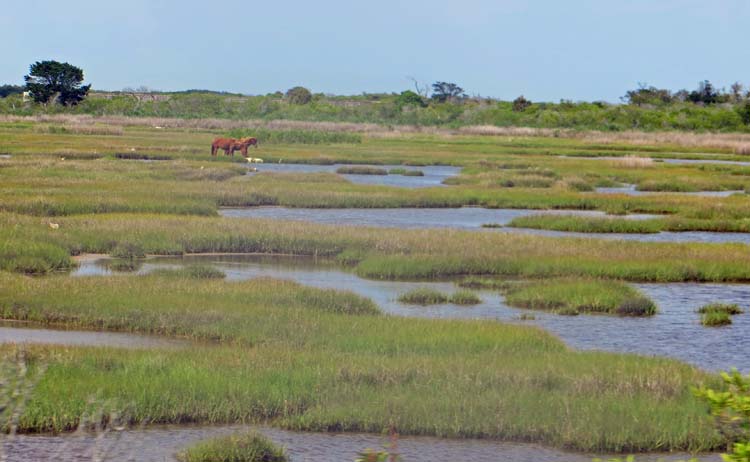 *Side Note:  When we first drove in we saw a group of horses walking on the bike trail, and another small group by the parking lot, but I didn't have my camera out, and thought… Eh, I'll take a picture a later.  These are wild horses people! Don't think you'll see them later, it's a big park! Take a picture when you see them! For more information on Assateague from the National Park Service.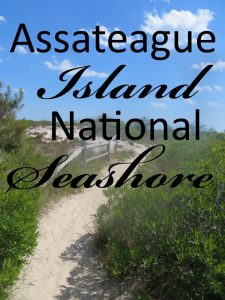 Which beach goer are you, the boardwalk beach goer, or beach and nature beach goer?