The coziest coffee shop in Annapolis Maryland has to be The Brown Mustache Cafe in the bookstore Old Fox Books.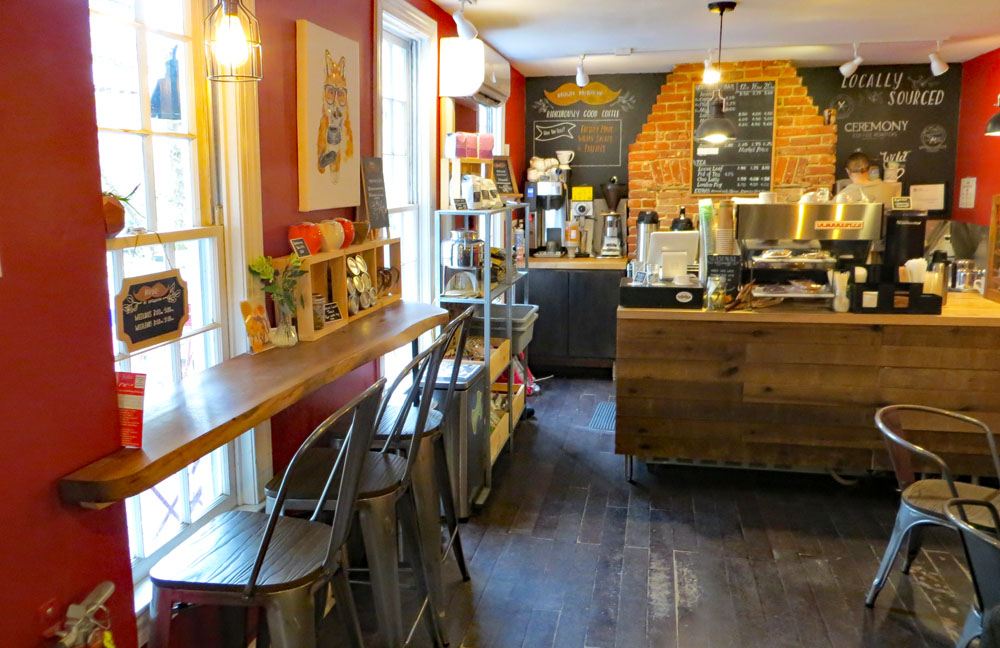 The Brown Mustache cafe in old fox books is simply magical. Whether you want to cozy with coffee by a fire, or enjoy the outdoors, this place has just the right ambiance for you. Hard to describe, I would call the atmosphere a mix of Hogwarts, meets Alice in Wonderland, meets Kinfolk magazine, with a book shop added in the mix for good measure. Even in the front of the bookstore there's a wardrobe full of books I'm fairly certain you could walk through to find Narnia.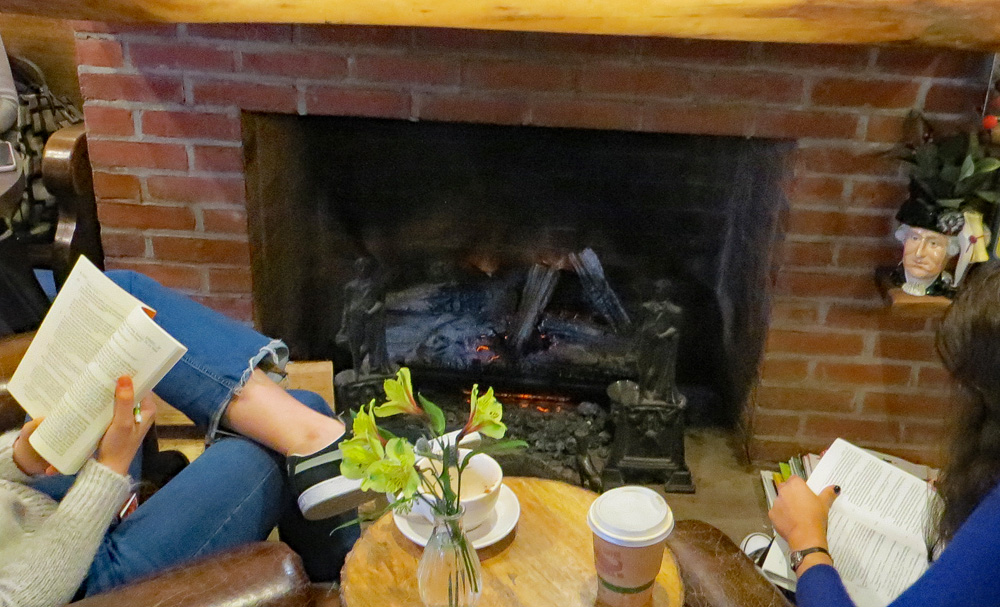 The Brown Mustache truly fills the niche of local coffee shop. It's the perfect place for the community to gather around one of their long communal tables. They bolster their community and the surrounding local businesses by upholding environmental practices like composting, and by the care they take in their selections, such as sourcing products locally, from the coffee to the mugs (Annapolis Pottery).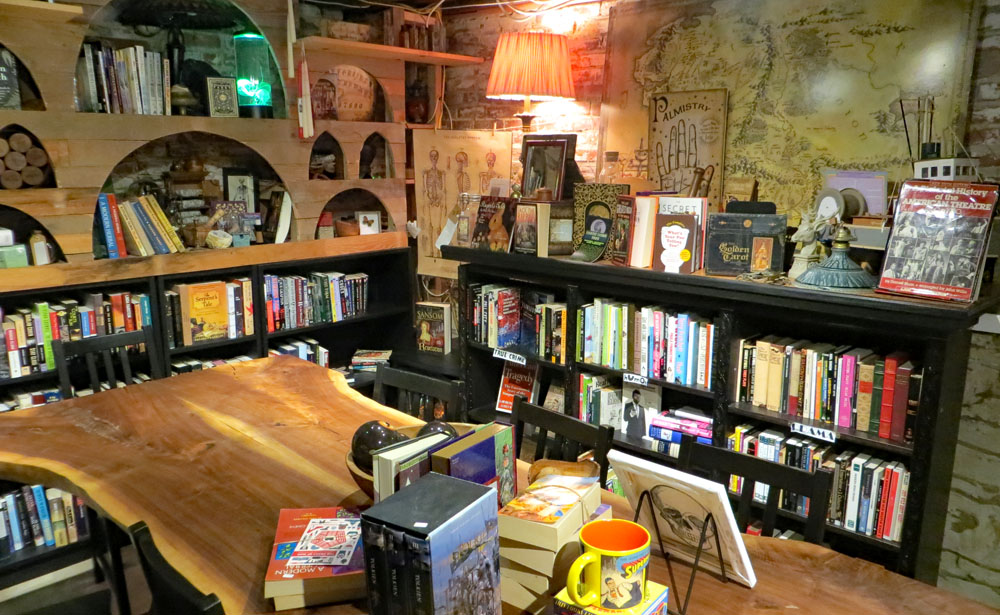 From straight black coffee & lattes to teas, their picks are high end including Adagio Teas. They have a small satisfying selection of food items from pastries to salads. If you're in Annapolis, I highly recommend taking a stroll down Maryland Ave, popping into this magical place.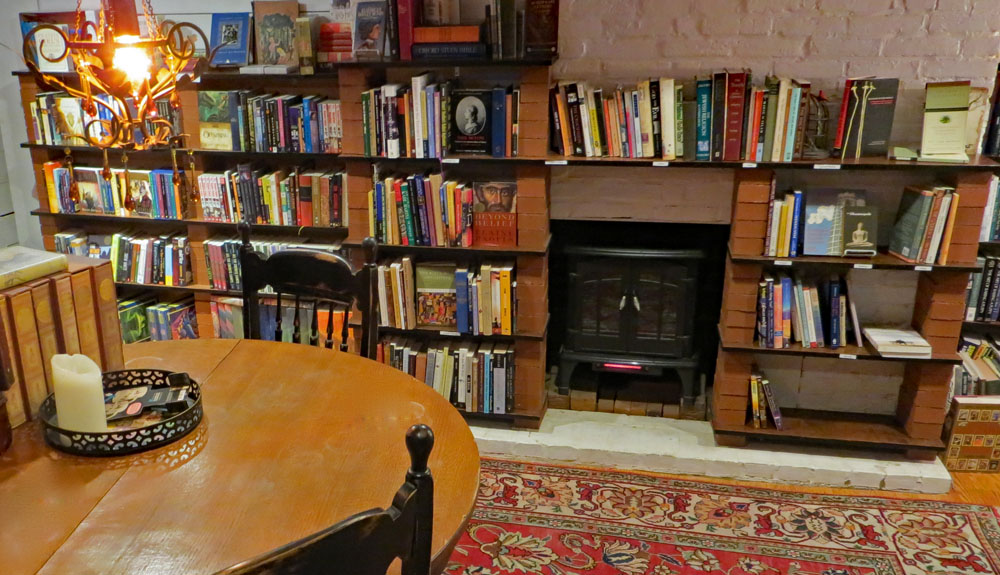 And if the weather is nice, don't miss their patio area!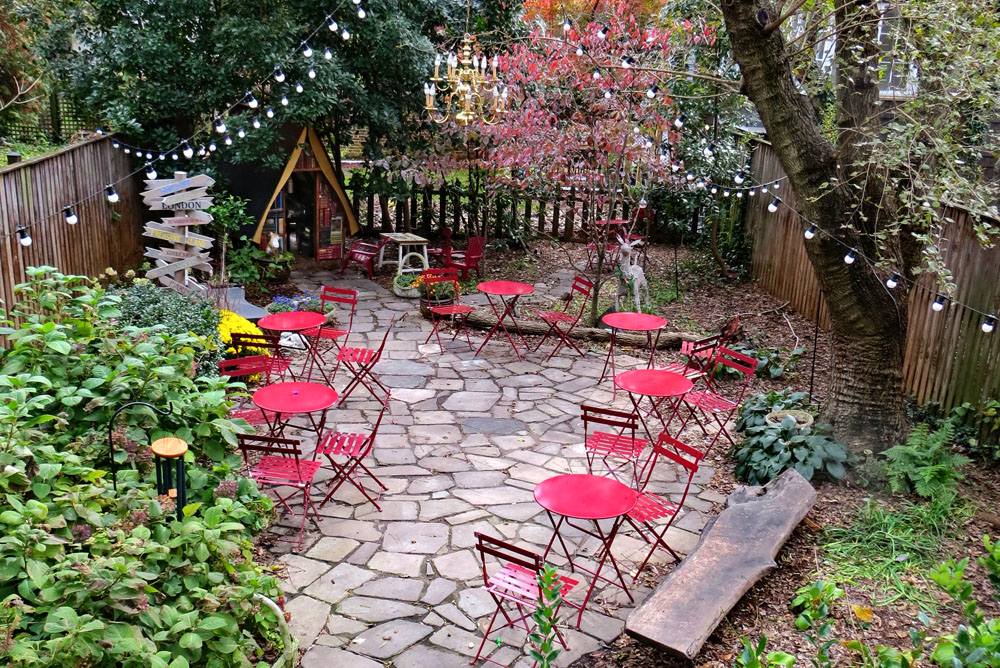 I hope I've enticed you to take a break and come cozy by the fire this holiday season. And perhaps visit in the spring as well for some coffee on the patio.
What's your favorite coffee shop in Maryland, D.C., or PA?