You guys, I love Budapest! There is so much to see and do here! We only had one full day here so I will let you know what we did, or would have done if we had more time. Here's what we did…
Free Walking Tour:
Start out with FREE Walking tour. Please tip these guys well after your tour is over though, they deserve it! There are different tours for varied interest, but we just did the original tour. It covered bits and pieces of history, culture, tourist info, and really helped you figure out where things are. This was the first tour we had ever gone on, and we will do more in the future because of it. When you realize that someone around your own age had been under communist rule into their preteens, it really puts into perspective how recent "history" can be. I can't recommend this enough!
Matthias Church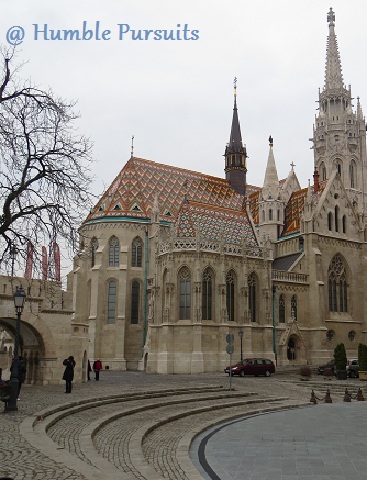 The free walking tour ends at Matthias Church, so you might as well stop in and check it out while you're there. There is a fee to enter; however, they do have free organ recitals, if there on a Sunday. For more information on hours and admission, click here.
Fisherman's Bastion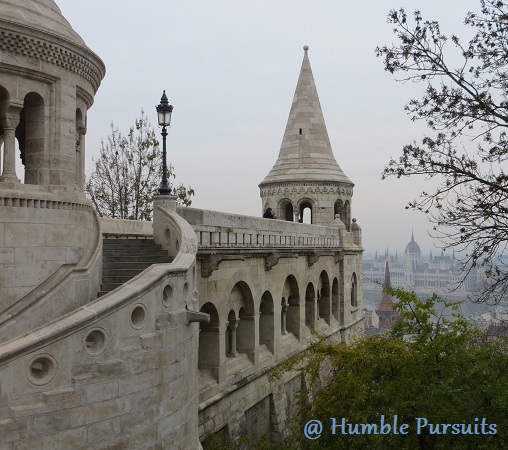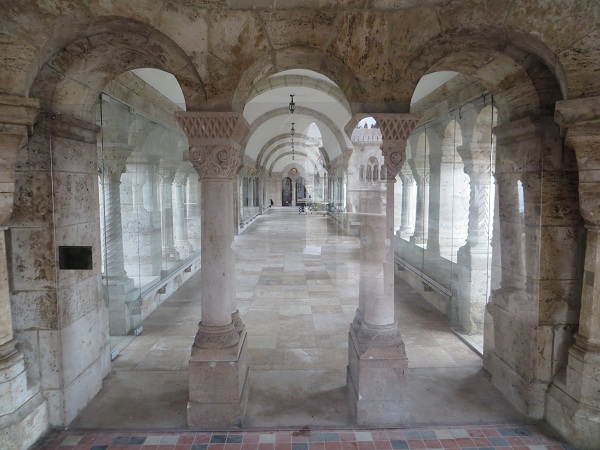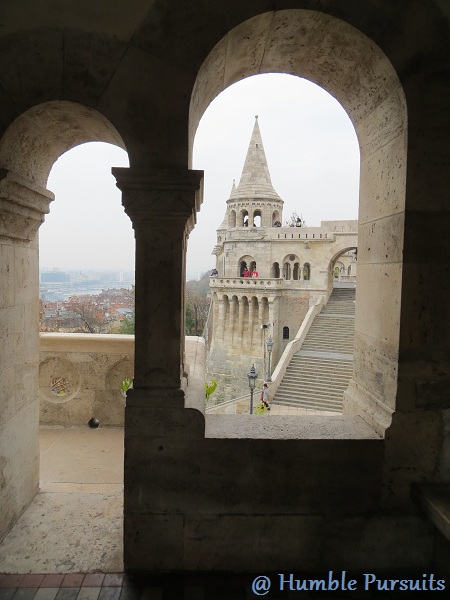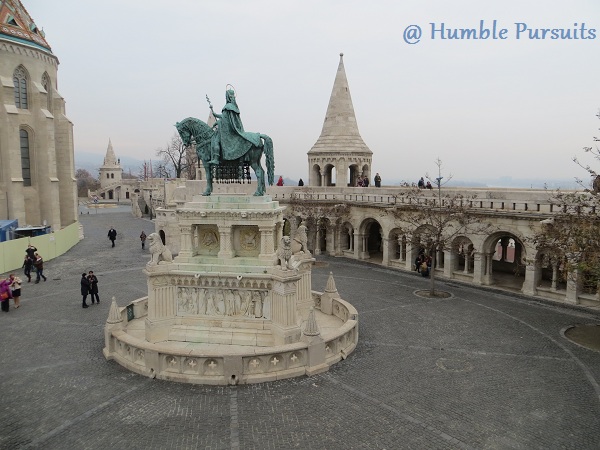 2Right next to Matthias Church is Fisherman's Bastion.  This is such a beautiful place to meander through, with amazing photo opportunities of both Fisherman's Bastion and the sweeping views of Pest. While there, the statue in between Matthias Church and Fisherman's Bastion is of St. Stephen, the first king of Hungary.
Buda Castle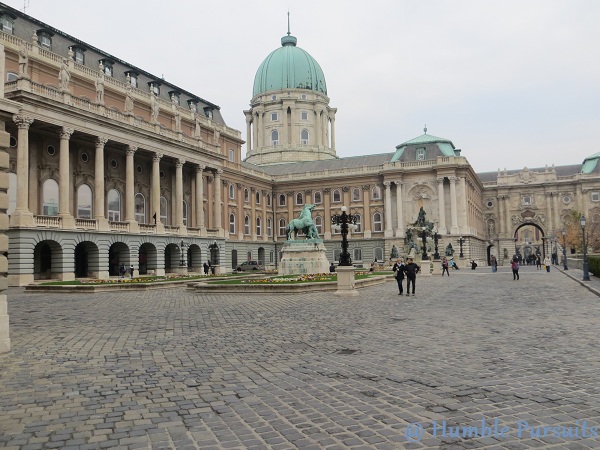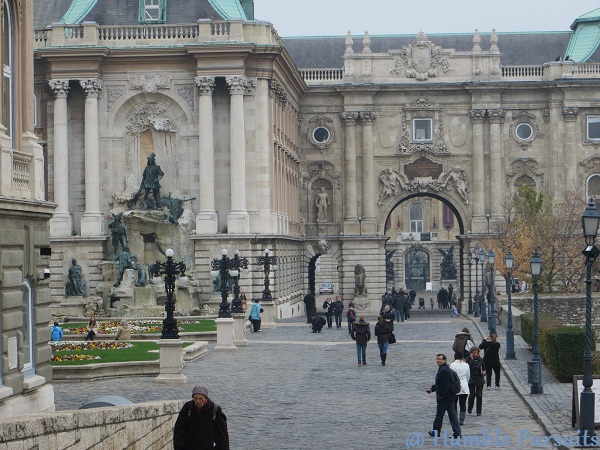 This area was covered briefly on the tour, so after finishing up Fisherman's Bastion we wanted to walk in a bit further.  It's now home to the National Gallery, the National Library, and the History Museum.  Unfortunately, we didn't have time to visit any of the museums since there was still so much more to see.
Shoes on the Danube Bank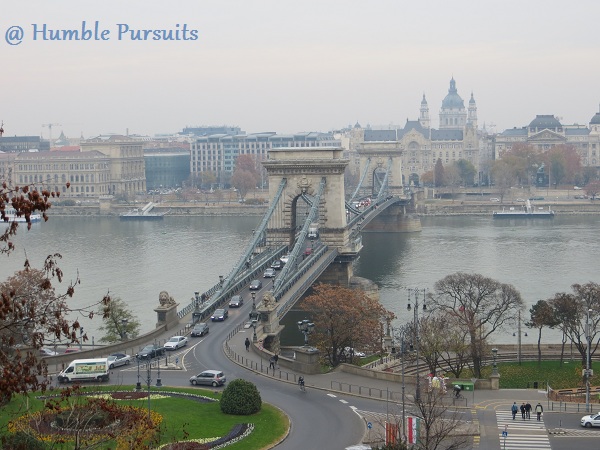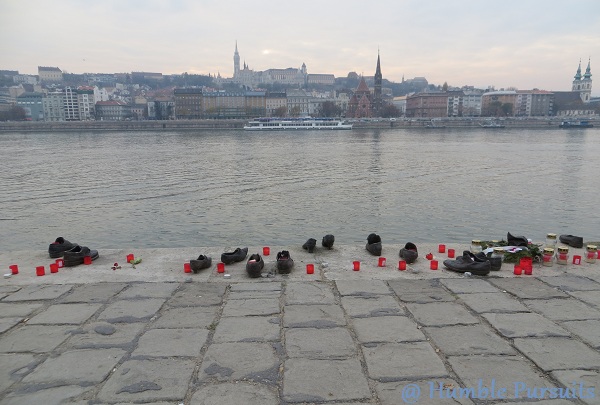 After Buda Castle, make your way back across the bridge, and on the pest side there will be stairs leading down to a river walk that leads to The Shoes on the Danube Bank, a memorial. The memorial is sad reminder of the atrocities that occurred during WWII under the Nazi regime.  The Nazis would line people up along the bank, forced to remove their shoes, and shot so their bodies would be carried away in the river. When the Nazi's were running out of ammunition toward the end of the war,  they would tie people together along the river bank, shoot one, and push them all into the river so the others would drown or freeze.   This wasn't even the most tragic of horror's the Nazis subjected upon people.  The walk from the bridge is worth it to take a look and remember, remember that it happened, and that it was awful.
Hungarian Parliament Building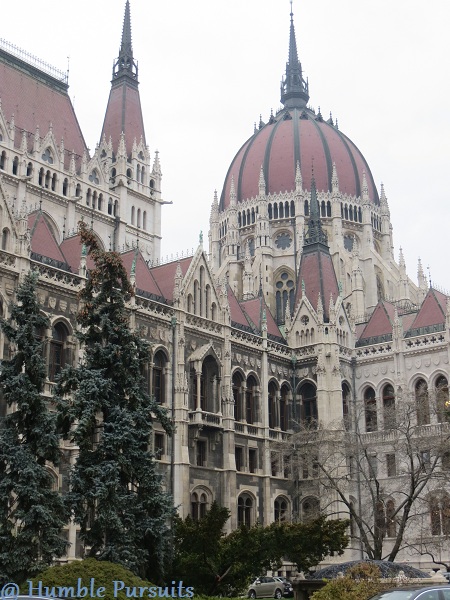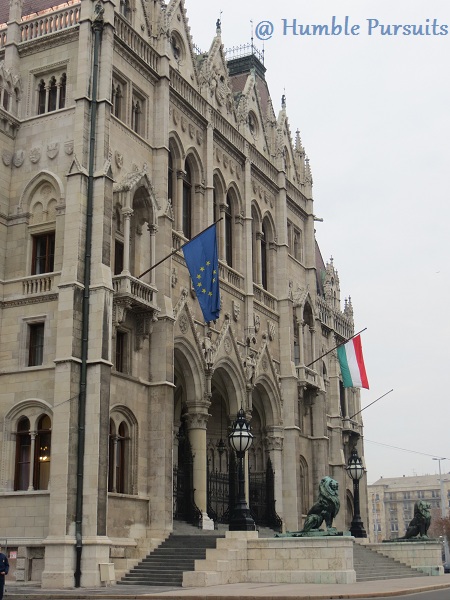 The Hungarian Parliament Building is across the street from The Shoes on the Danube Bank memorial.  If you walk further past the Parliament Building, there will be a crosswalk to cross at.  Again, since we only had one day in Budapest, we decided to skip going in. For further information on hours of operation and admission, click here.
Nighttime River Cruise
We took a 9pm river cruise, and at first I was a bit disappointed because I thought we would missing all the amazing views. Man, was I wrong. Everything is lit up so beautifully! I couldn't put my camera down! I would now recommend going on the cruise at night just see how beautifully the city is lit up. I know, I know, a little redundent with "beautiful" but it was just sooooo…. beautiful!
OH!  On the tour we learned about Budapest's Opera House, and how decently priced their tickets are.  I would definitely add that to my list if there was something playing.
My snapshots post on the river cruise.
We were in Budapest in time for the Christmas markets.
What was your favorite thing to do in Budapest ?