I firmly believe every city has it's own feel. The feeling I got from Krakow is cozy, and very fairytalesque. It just has this old Eastern European quaintness that reminds me of something out of a fairy tale. Not the new Disney version fairy tales, but those of Brothers Grimm and Hans Christian Anderson. It could be because it was the winter, but the city is so unpretentious, and just downright cozy.  It's the kind of place to just wander the streets, sit in the cafes eating pastries and watching the world walk by.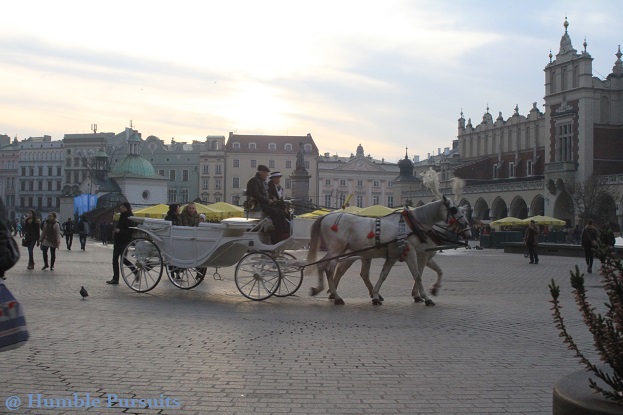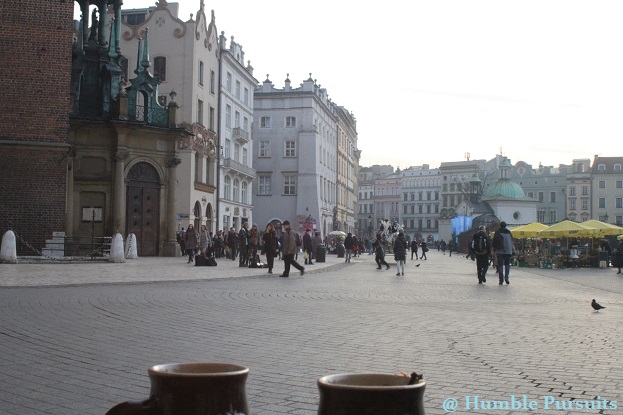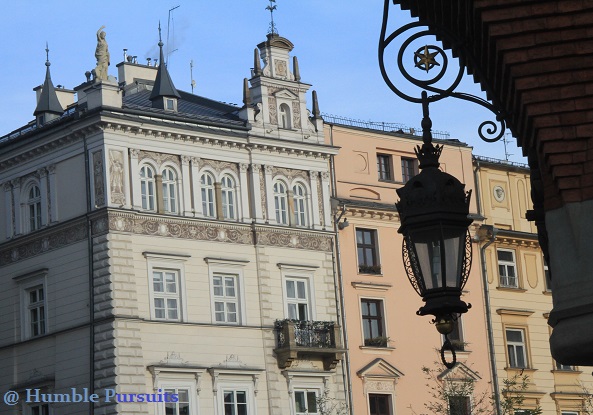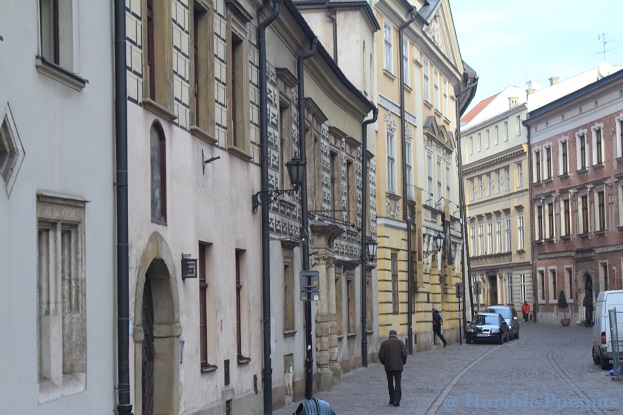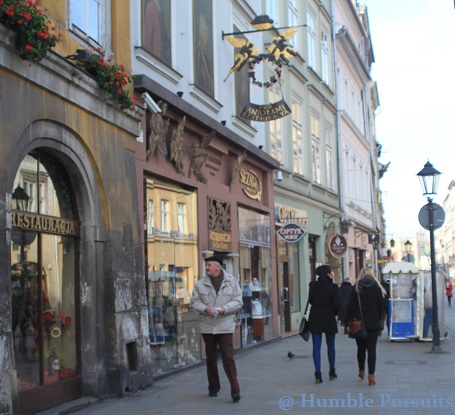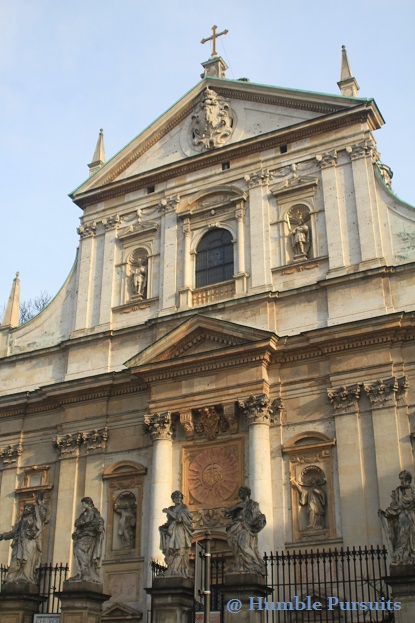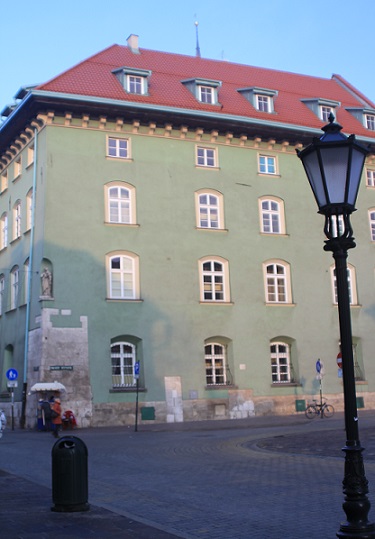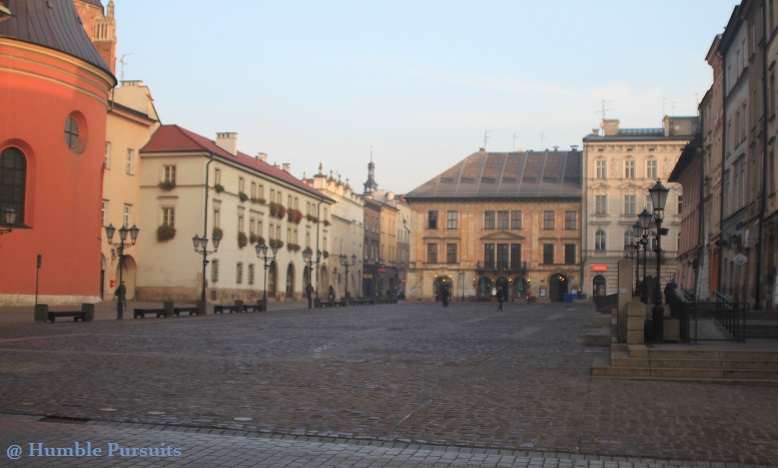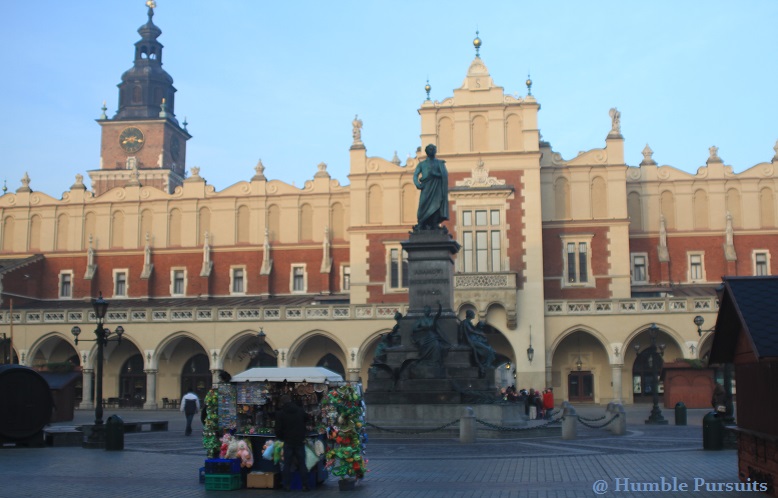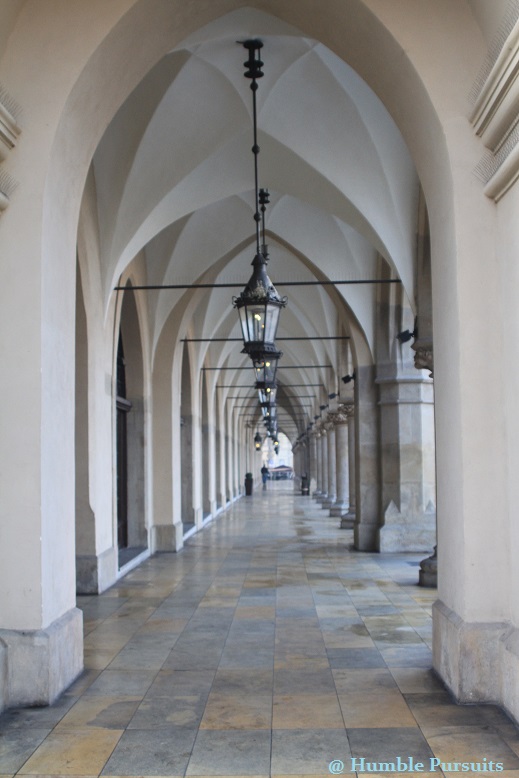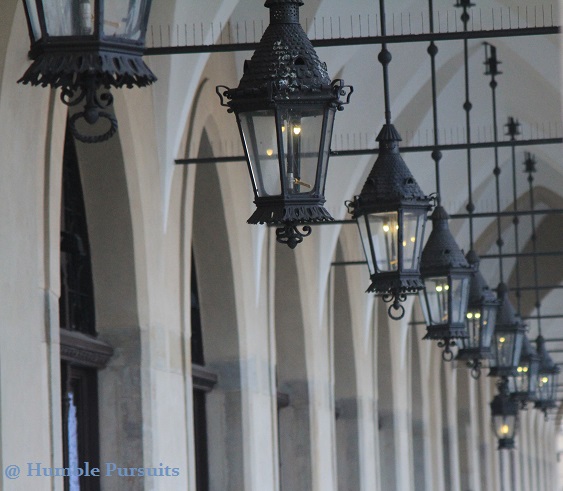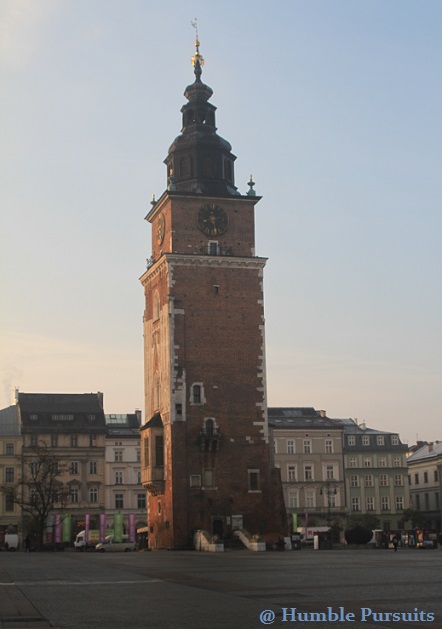 To add to the fairytalesque feel, check out Wawel Castle.  Although, BE AWARE either purchase tickets in advance (make a reservation) or get there early, because so many are given out per day.  Unfortunately, I read, and then immediately forgot that little piece of information so we didn't go in.  But it was fun to walk around, and have lunch there.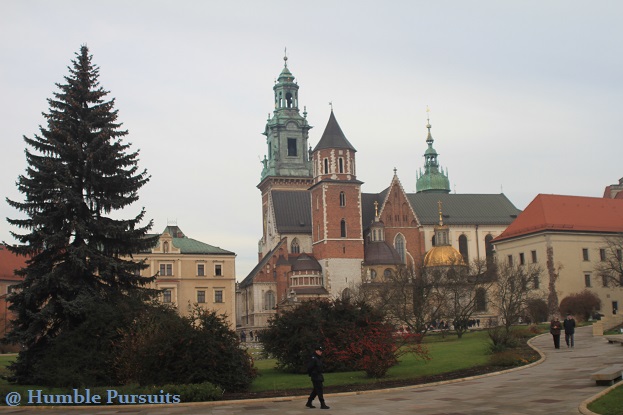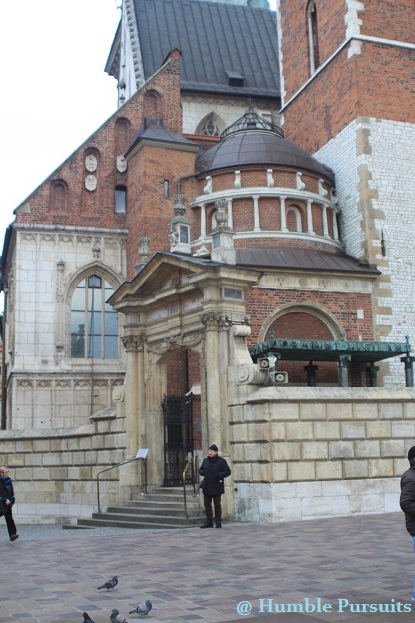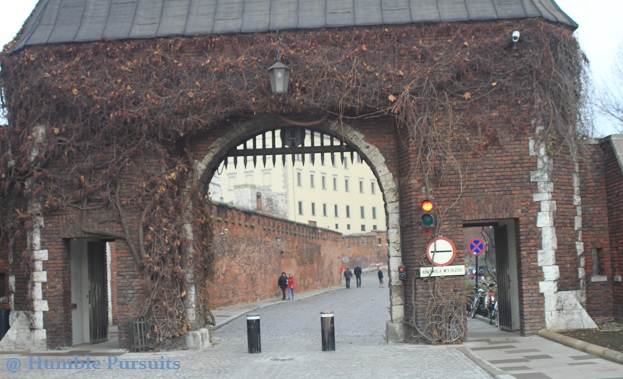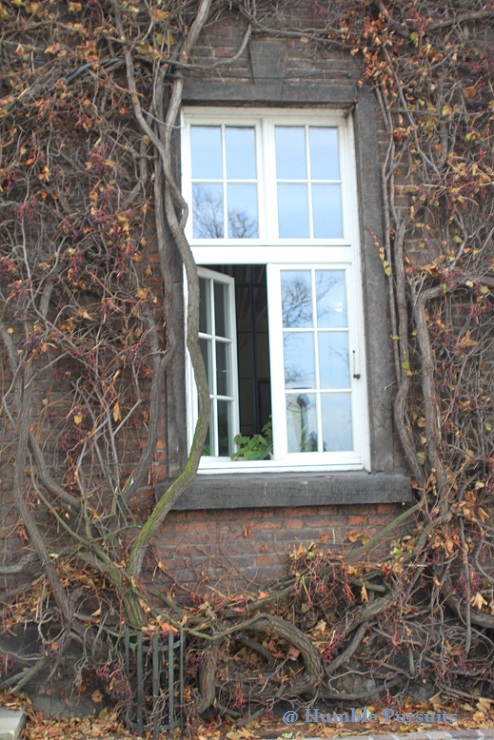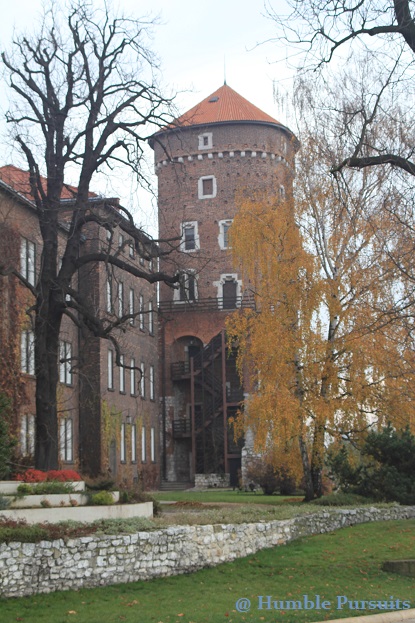 Those vines around the window and gate, and the buildings! Oh my gosh you guys! I think the fog really lent to the magical beauty of the place. It really is like a fairy tale everywhere you look!