When in Rome, do as the tourist do.  There is so much to see… and eat!  Although I pretty much chose to eat gelato my entire stay (leaving me much more time for sightseeing), it doesn't mean that other more adulting adults don't want to stop for an actual meal.  That being said there is so much to see, the best place to start is… A Roman Holiday, a classic movie (as were her shoes in said movie) starring Audrey Hepburn and Gregory Peck.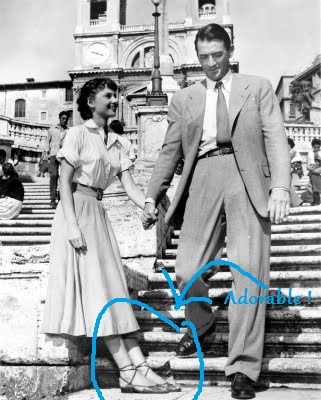 I love her shoes.  When I was in Italy I searched for them with no luck.  I did however find a group of people who also loved the movie when they watched it…a whole line of them!  Funny thing, they were all Canadians and Americans, and all in line to stick their hand into… The Mouth of Truth (please read in an ominous voice).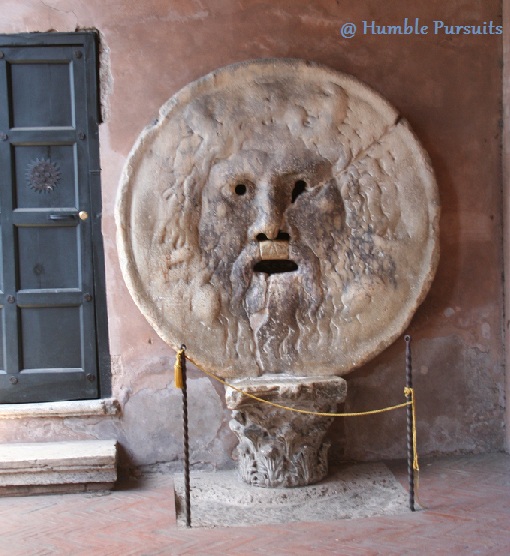 Here's the scene it's from:
Mouth of Truth Scene from "Roman Holiday"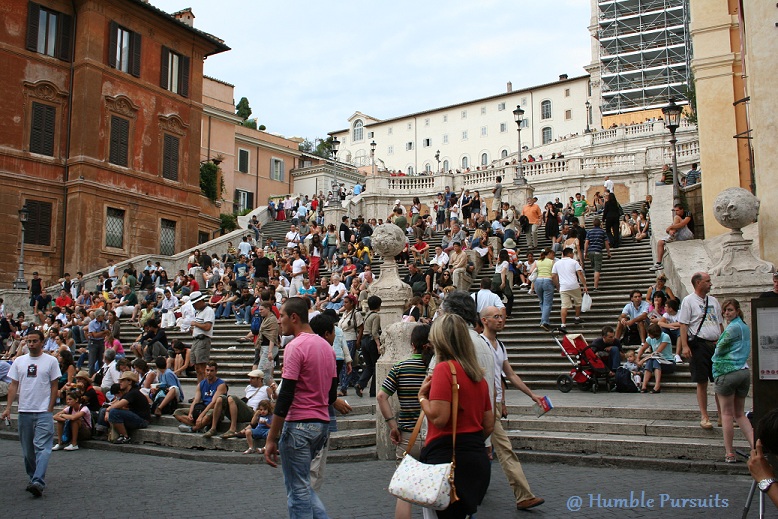 I also has to visit the Spanish Steps, but they were so crowded, upon finishing my gelato, I moved on to Piazza Navona which was a bit more spacious.
Tip: If you have the time, make sure to check out the Trevi Fountain during the day and at night when it's lit up. Also, a quick warning,  if anyone tries to hand you anything (a rose, roasted chestnuts) don't take it or you just bought it.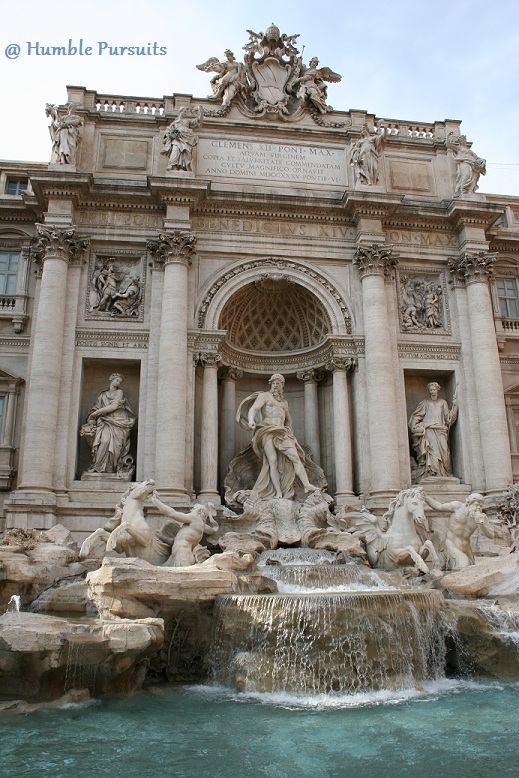 The legend of the Trevi Fountain is that if you throw one coin over your right shoulder, you will return to Rome, throwing two coins will also bring a new romance, and throwing three coins will bring not only romance but marriage.  So don't forget to throw a coin over your right shoulder to make sure you return! Careful throwing more, make sure you're ready! :p