Cardiff Castle is definitely worth the trip! We could have easily spent more time here, and I'm actually sad we didn't make the time to go on the full house tour. Let's start with The Norman Keep.
The Keep:

The stairs are steep, and there are quite a few of them, but the views are worth it, especially from the top.  Oh and did I mention the moat!?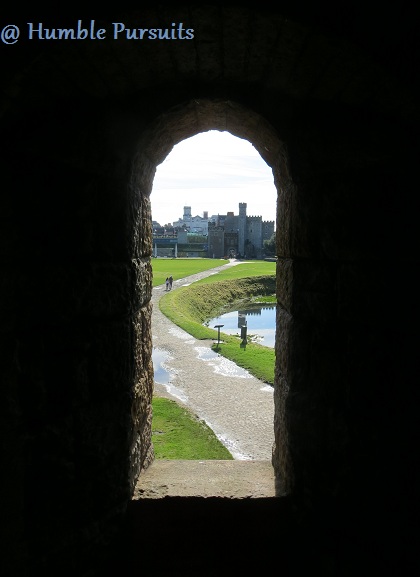 Views from the top of the Norman Keep.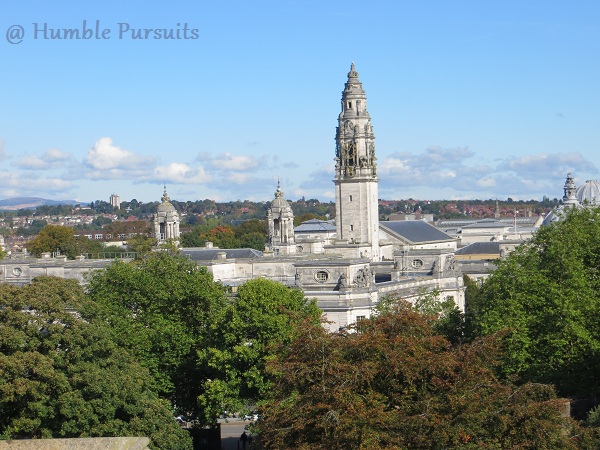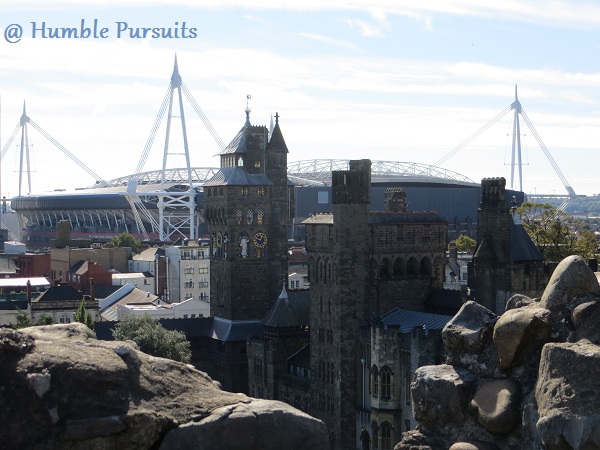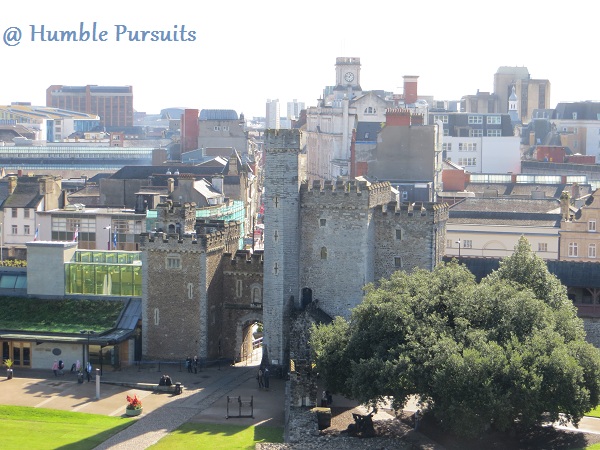 I love this city's contrast of old and modern.  It kind of sums up the city in general.  Come and visit all the history offered, and then see a modern show or game.
The North Gate:
The North Gate was built on top of the remains of an old Roman fort, but what I found to be the most fascinating of the outer castle walls, were the tunnels that were used as air-raid shelters in WWII.  The tunnels are museum like, with old signage on the walls, helmets and gasmask.  It really takes you back in time, to see what it may have felt like then.
Wartime Tunnels: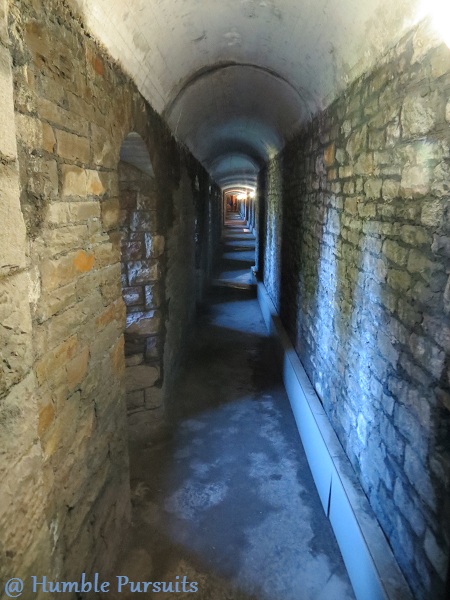 There was a catapult which I was hoping they would have demonstrations since it looked that way, but we didn't see any.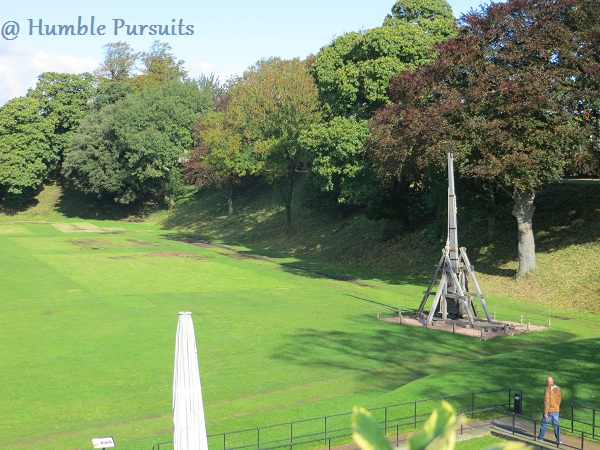 The Castle Apartments: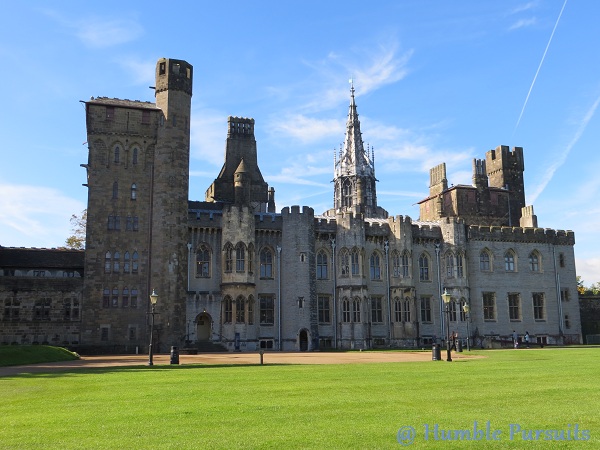 The ornate detail of the Cardiff Apartments really made me wish we had planned to do the whole house tour.  There is just so much to look at, everywhere. There was a definite "WoW" to all the rooms, but I really enjoyed the library.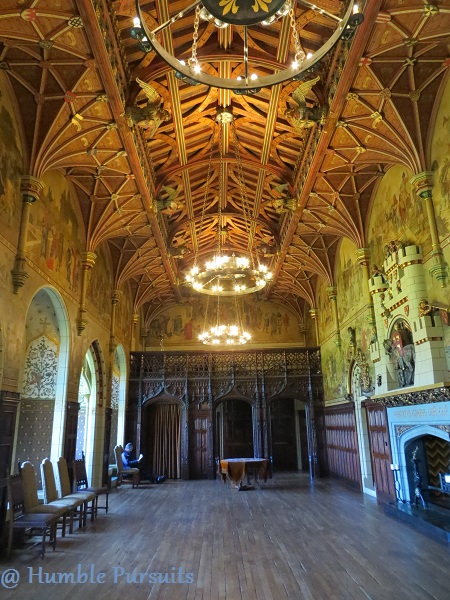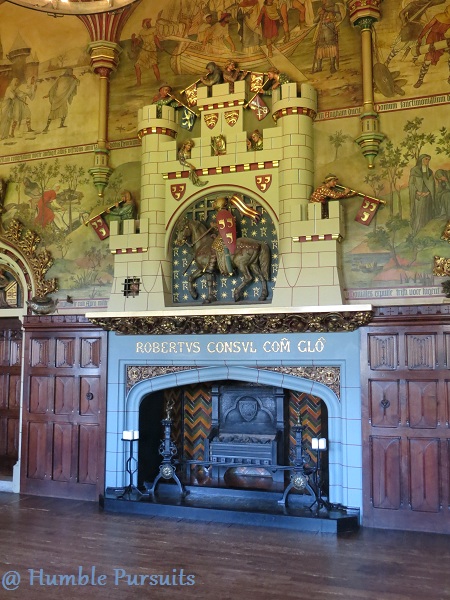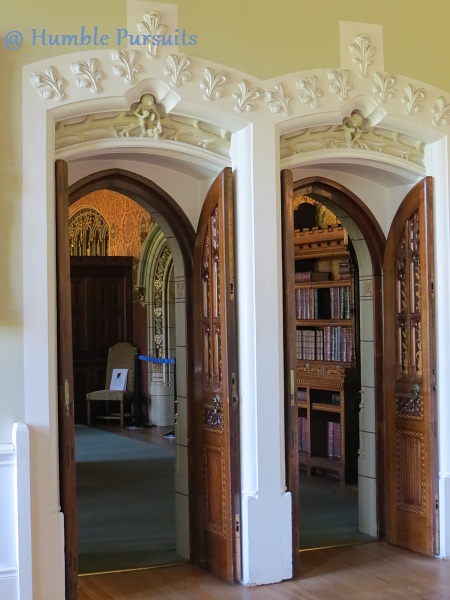 So I just need to pop in here a second, and point out those doors, and say how much I enjoy them!  They come to a point at the top, there are two thin doors, and they have their own little built in wall space like window shutters! Ugh, so cute.  I would also like to point out the not so cute, more creepy monkey above the cute doors.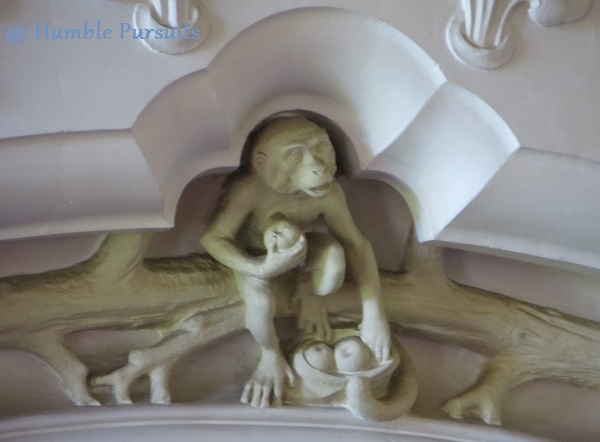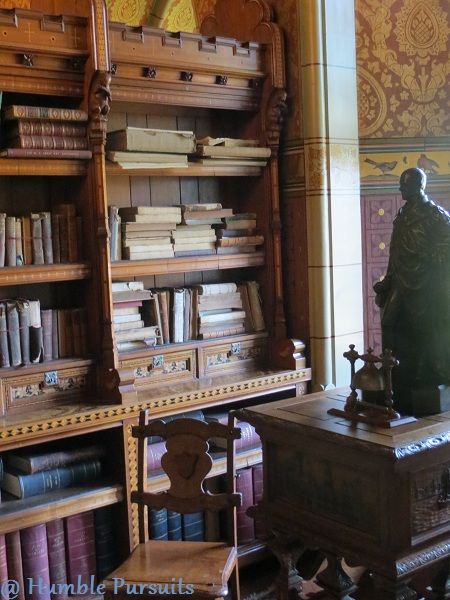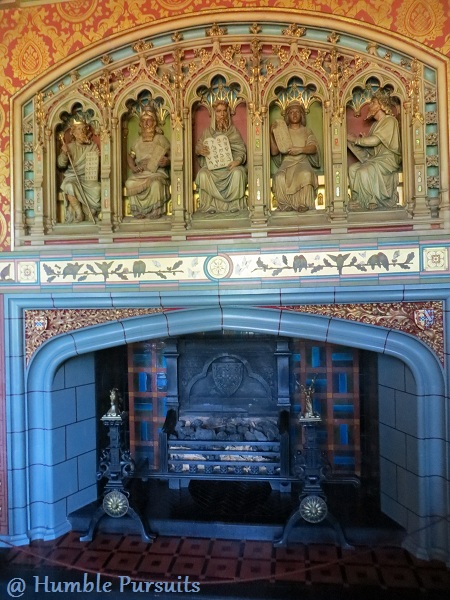 All in all, Cardiff Castle is a great place for a day trip with history dating back to the Romans.  I do have to admit my favorite parts were the Wartime Tunnels, and the Library.  For more things to do while in Cardiff, check out my Snapshots post.  For further information on tours, times, and pricing, click here.