With only one day to spend in Bryce Canyon canyon, we decided to hike Peek-A-Boo Loop trail (3 mi) in Bryce Canyon National Park, and I am so glad we did!  There are a couple different paths to get to the Peek-A-Boo Loop Trail, the Navajo Loop Trail and the Queens Garden Trail.  Part of the Navajo Loop is made up of Wall Street Trail and if you are thinking of hiking any part of the Navajo Loop definitely hike down the Wall Street Trail!  If only hiking one loop and not multiples either trail should not add more than 3 miles to Peek-A-Boo Loop making the entire hike a comfortable distance of 4-6 miles.  Peek-A-Boo Loop is rated strenuous by the National Park Service.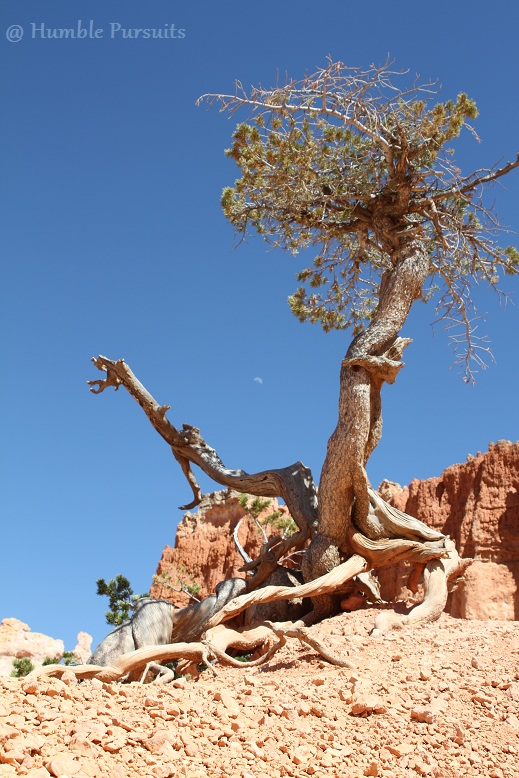 Bryce Canyon is straight out of an old western.  It's funny…because every park you go to is different. They may be similar geographically, but they all have different bushes, rock formations, or just a different feel.  At Bryce Canyon every turn we hiked around I expected John Wayne to ride up on horseback.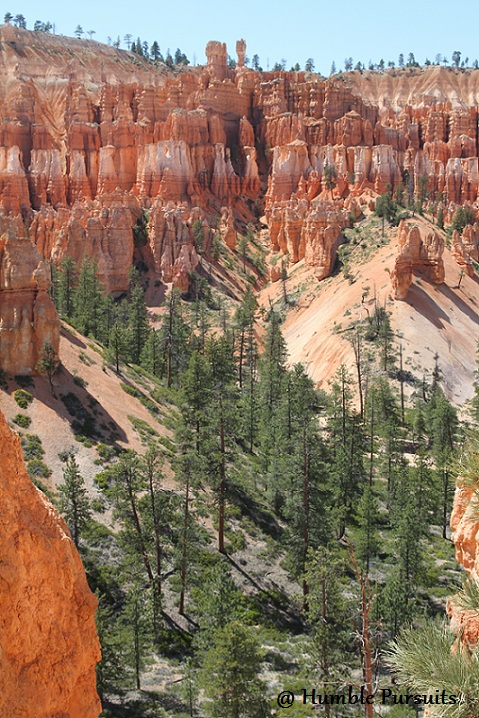 I love this tree!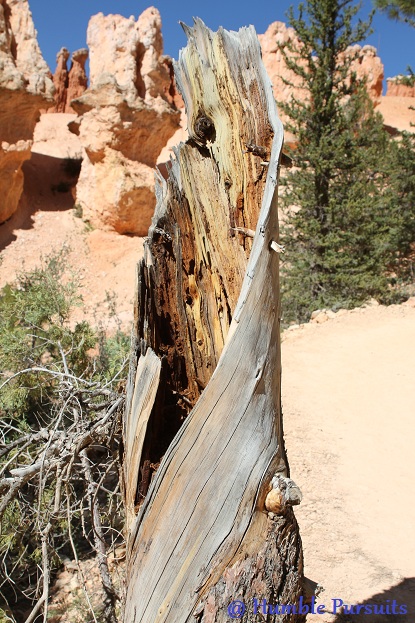 Also, can you see the Gorilla Head  in the rock formation below?  It's not named like Thor's Hammer but I definitely think it should be!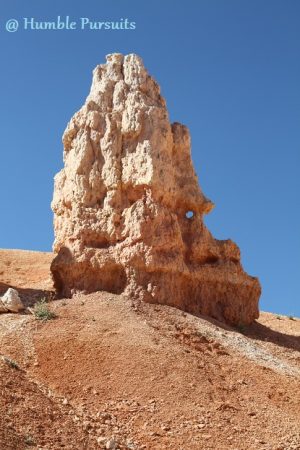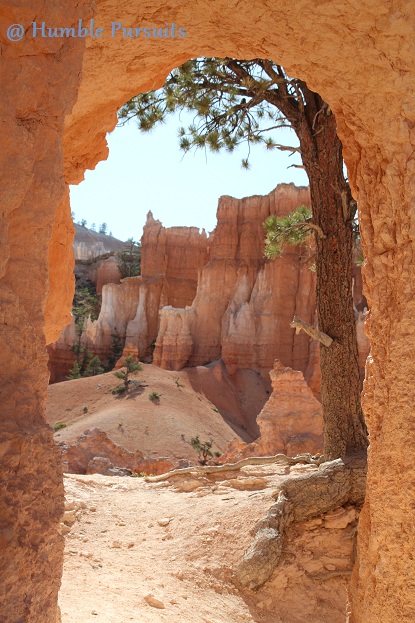 While hiking this trail I was very happy I was wearing hiking boots with ankle support (I tend to roll my ankles).  In addition to good foot wear, wear sun protection! I wore a baseball cap but forgot to sunblock my ears (and part of neck), and OUCH!  My final words of wisdom are hydrate, HYDRATE, HYDRATE!
Resources & Further Information: