Deciding to go camping on a last minute trip, we loaded up a car and headed off to Virginia.  Hours later we arrived to a full camp ground and headed to a local hotel.  The next morning as I sat in the car waiting for Mr. HP, this cat head stared at me from the car across from me swaying back and forth in a creepy kinda sad Cheshire cat manner.  It was so creepy I was laughing by myself in the car and pulled out the camera to take a picture.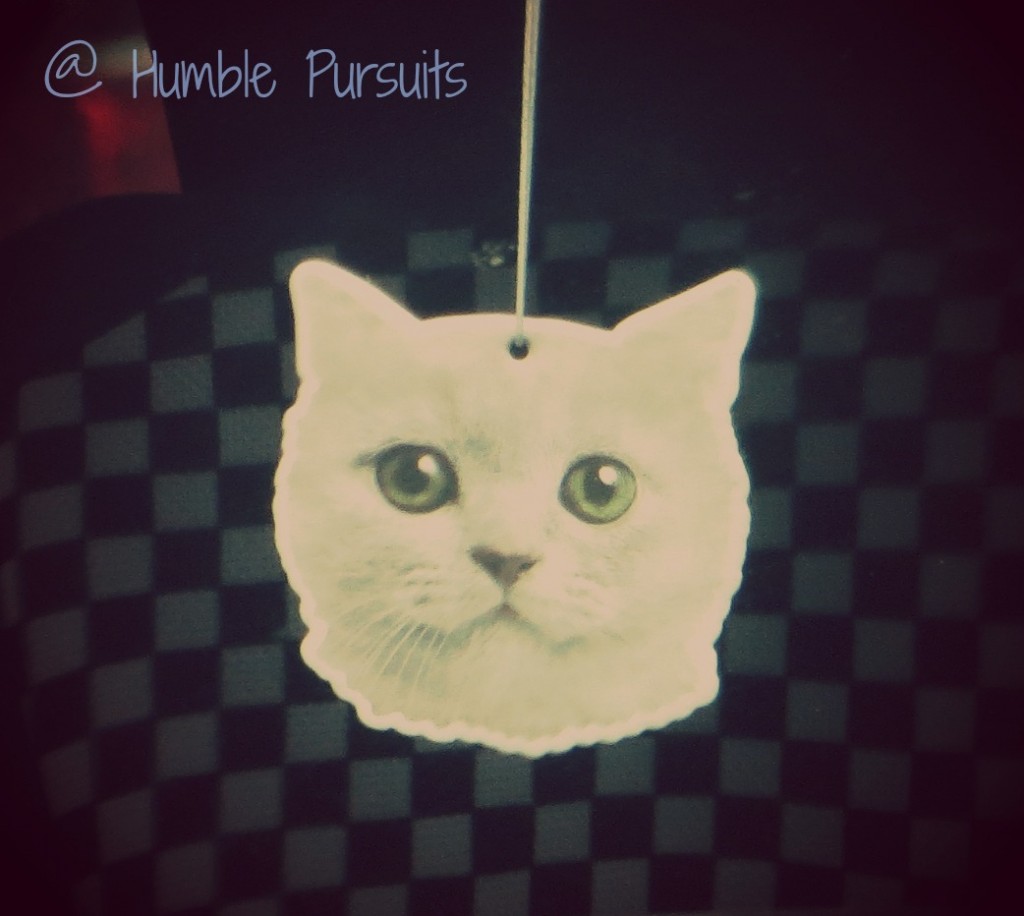 Stare at it for awhile and let me know if any of you get the creeps too…
As soon as I took the picture… the battery went dead.  Wa wa!  I blame the creepy cat.  Anyway, all I have to share is a phone pic from the last city of Charlottesville, VA.  This was really an awesome little city, with lots of cute shops, and a little outdoor pedestrian mall that reminded me of a mini American version of Las Ramblas.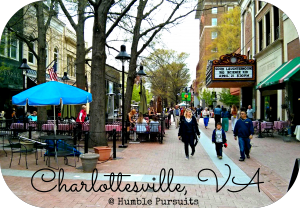 I would definitely recommend this as a place to stop on anyone's road trip!